Australia coins, the history and characteristics of money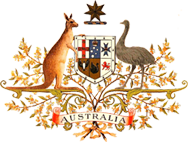 Money unit: Australian dollar = 100 cents
International indication: AUD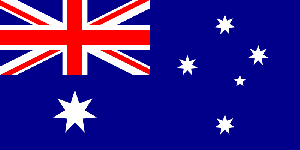 | | | |
| --- | --- | --- |
| | | 5 cents 2006 Australia, Copper-nickel alloy, Diameter: 19,0 mms, Mutual position аверса and реверса: Medalinoe (0 ), Scene on coin: Anteater, Mint: Sidney (Australia) |
History of the money to Australia
Nominal value of the banknotes in address: 100, 50, 20, 10 and 5 dollars
Nominal value of the coins in address: 1 and 2 dollars, 50, 20, 10 and 5 cents
S1966, the currency of the Commonwealth of Australia, including Christmas Island, Cocos Island and Norfolk Island, as well as the independent Pacific states of Kiribati, Nauru and Tuvalu. For the manufacture of banknotes since 1988 is not used paper, and special thin plastic.
On September 4, 1909 was the Australian pound (= 20 shillings = 240 pence). In February 1966, this English monetary system was replaced. The Australian dollar is a freely convertible currencies.
The country had a fairly rapid and intensive development, very rapidly and the monetary system, which brought the country is not only very popular, but also improve the economy.
The Australian currency has a lot of nuances in their development.
In the country the currency is often modified, but only for the fact that to make some changes to the system's security.
Particularities of currency
Currency is a presentable design and a perfect security system that enables you to make the currency of popular and in demand.
Currency is decorated in classic style, that is indicated on the front side of its face value, as well as a portrait of a politician of the country, located on the back of currency attractions.
5, 10, 20 AUD «Commonwealth of Australia» («The Commonwealth of Australia");
5, 10, 20, 50, 100 cerii «Australia» («Australia"), generally made with yellow and orange flowers with numerous portraits and drawings that reflect the exotic.
5 (c plastic-coated, 1988), 10 (with a hologram, 1988), 10 (plastic-coated, 1993), 20 (plastic-coated, 1994).
The Australian dollar is the sixth most traded currency of the world (after the U.S. dollar, euro, yen, pound sterling and Swiss franc. In 1966 was introduced into circulation coins of 1, 2, 5, 10, 20 and 50 cents. One-dollar coin was released in 1984, and two dollar coins - in 1988. Australia regularly issues commemorative coins of 50 cents.
Currencies traded in global financial markets, and is very popular both in the country and abroad. Currency is very loved and revered in the country, and some countries use the Australian dollar as its own monetary system.